Good morning,
For me its the first time I´m working with a Robot. From the Robot I have to operate a Festo Stepmotor. The Festo Motor is connected to the Robot via Modbus. I added the CMMT as a Modbus device. On Festo the Telegram 111 is selected.
How do I communicate with that device? Is there any example, or a guidline on how to create the Read/Write interface?
As mentioned I´m completely new to this. To operate the Stepmotor at a PLC (which we are not using here) is super simple , but I don´t undertand how the Robot-Festo Modbus communication has to implemented at the UR.
I checked the manual "Modbus Register and Digital I/O -19252" and the "Using the Modbus TCP Client Interface of the UR Robot" but I´m not getting it.
I´m thankful for any support.
Thank you!
Greetings from Luxemburg.
Hi Kadams
I hope you are doing well.
I can share this with you in case you are stil interested in this topic, we are using CMMP instead of CMMT.
You can contact me at alejandro.lopez@festo.com.
Regards
Video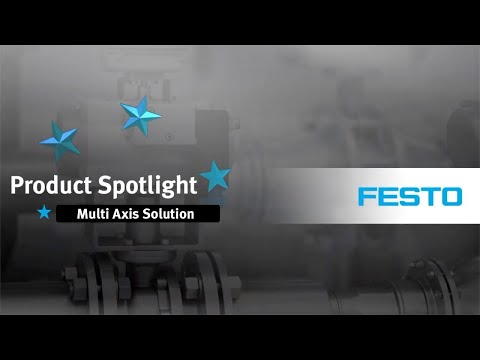 Find more info and FMAS PSI:
→ EN
→ ES
→ FR
https://www.festo.com/net/SupportPortal/Files/715181/Festo_Multi_Axis_Solution_FR.